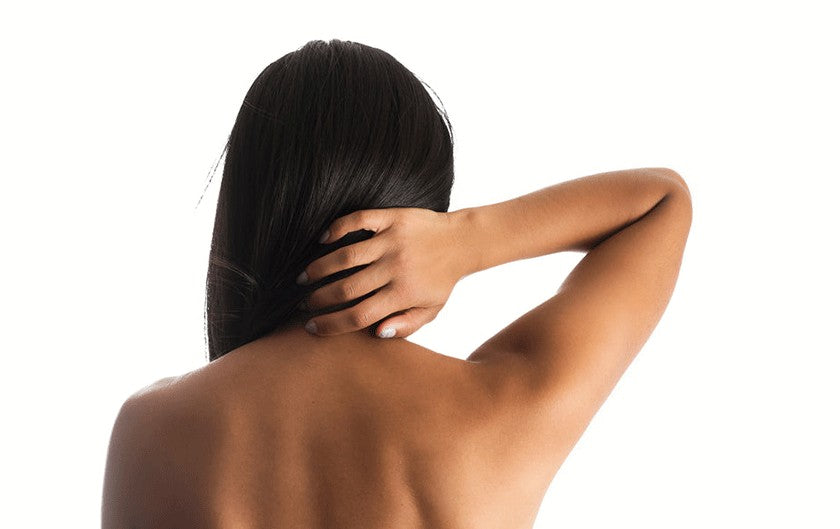 Hormone Therapy: Side Effects
After the announcement of my left breast cancer in June 2016, I decided to opt for mastectomy. I also followed hormone therapy for several years to limit recurrences. This treatment has caused many changes in my body. Side effects that many women still hide out of modesty but that I wanted to share with you.
Weight gain
Throughout my life, I have always been athletic: I walked 10 kilometers a day, I ran, I went to the swimming pool... Then, after the operation and the start of hormone therapy, I was forced to Stop. In 2 months , I gained about 20 kg even though I hadn't changed anything in my diet!
And even if my oncologist quickly reassured me by explaining to me that my hormones were turned upside down, this change was complicated to live with. I had to get used to both my new chest and this weight gain. Suddenly, I had the impression that I no longer had control of my body! Then, after two months, I started losing gradually. But even today, depending on my menstrual cycle, I still have to deal with fluctuations on the scale. Over time, I learned to live with it and above all, I feel less alone: ​​I know that more than 70% of women who have had breast cancer experience the same situation.
Lymphedema
During my operation, they also removed the lymph nodes on my left side, because it was not known if the tumor was there as well. These lymph nodes have an important role: they filter waste and bacteria. And when you don't have them, you can have a swollen arm. When this happens, I have the feeling of having a permanent cramp in my arm and it can go to my fingers or my back. It is also more difficult to seize objects for example.
This side effect, I only had it recently, at the beginning of 2022, and my arm took three months to deflate! I was followed by a physiotherapist specialized in breast cancer (with the RKS network) and it is thanks to her lymphatic drainage that the situation manages to resolve itself.
The skin
The skin also changes with hormone therapy and we no longer support certain textures. For example, I have a viscose top that I really liked and that I can no longer wear. Most materials scratch me or rub with my scars and create burns. So, I pay close attention to what I wear and the cuts of the clothes. And even when someone touches me, my reactions are no longer the same. All my life I have been extremely ticklish and today I am much less so. A bit as if my skin was anesthetized!
Joints
Besides lymphedema, I also had adhesive capsulitis in my left shoulder. It is an inflammation and shrinkage of the fibrous envelope that covers the joints. All of a sudden, this capsule becomes very stiff and causes pain that goes crescendo. At the peak of inflammation, moving the arm is simply impossible! It throws us at the shoulder, like when we hit the malleolus. When it started, I had just started playing sports again and had to stop for a year and a half. Again, the physio sessions help then over time the pain fades.

Excessive sweating
This is one of the most unsettling changes because, in three seconds, I find myself literally drenched in sweat! And that doesn't matter the season, whether I'm mobile or static... I remember very well the first time it happened to me: I was in the office, I was chatting with a colleague and, suddenly, I was turned all red and soaked. So, gradually, we adapt: ​​I now prefer black clothes when I have meetings and I plan spare clothes. But I must admit that it plays on self-confidence. So, I'm very careful with the clothes I wear, I avoid synthetic and polyester which tend to store sweat. Excessive sweating is something taboo, especially among women, but it's very common with this disease. I have only one piece of advice: free the floor!
It was while experiencing all these changes on my body that I had the idea of ​​creating the clothing collection The babes in Goguette . For example, I opted for water-repellent fabrics to prevent perspiration from soaking in, planned wider armholes on the tops to compensate for lymphedema or even thought of ties on the sides so as not to put too much strain on the joints. My wish ? Offer clothes that allow us both to feel beautiful and good in our body, without thinking about illness.
---