Linen: an eco-friendly textile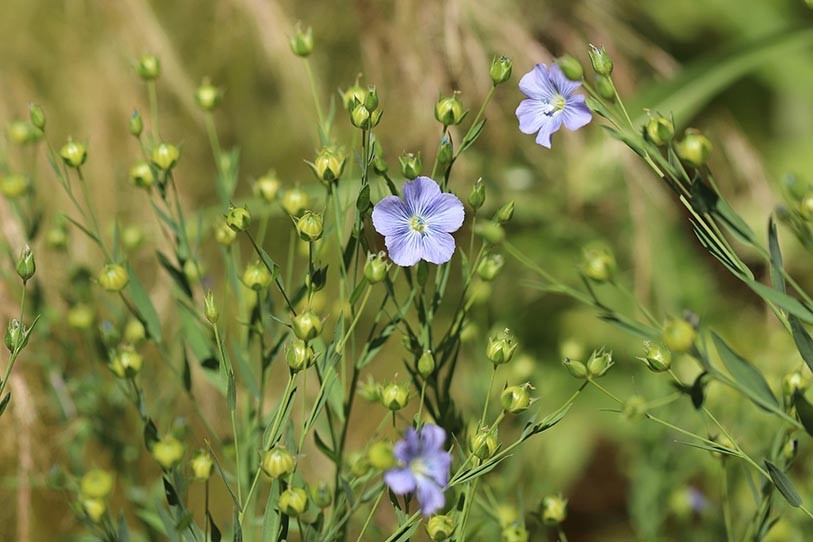 Today we continue our material saga ! We wanted to take the opposite of our previous article by presenting you with a textile that is doing a good job in terms of the environment: linen.
The use of linen is ancestral. It is one of the first plants to be cultivated in history. Originally from Asia, its culture has gradually spread throughout the world. Among other things, it was used in mummification strips, 8,000 BC! Always present today, it is now a timeless fabric, used in fashion.
Currently, this 80% of the material comes from European cultures, and the France is the leading producer. Moreover, it is not uncommon to see flax fields in the Hauts de France or in Normandy.
But then, what are its properties? Linen is a noble material, it comes from natural plant fibres. It is a material with high resistance: a linen garment lasts twice as long as a cotton garment. Thanks to its thermoregulatory and insulating aspect, it gives a feeling of freshness in summer and retains heat in winter. In addition to that, it is an hypoallergenic material that does not irritate the skin. It is also very absorbent and holds 20% moisture without feeling wet. What qualities!
What is its impact?
Linen has a very low impact on the environment! It is even a very ecological plant. It does not need any irrigation (unlike cotton which, as we saw in our last article, consumes a lot of it). For example, an organic linen t-shirt uses 7 times less water than a cotton t-shirt. In addition to that, its cultivation requires 5 times less fertilizer than that of cotton.
And to top it off, it is also a carbon sink : it is estimated that one hectare of flax retains 3.7 tonnes of CO2 each year. We can even define flax as a "zero waste" plant: all parts of the plant can be used: seeds, stems, long fibers, etc.)
The only real ecological impact nowadays is the relocation of fabric culture, with part of the production in China. But we are gradually returning to local consumption thanks to a few French textile companies such as Safilin or Velcorex!
However, pure linen can be confused with materials that mix linen and other fabrics such as viscose, which are of lower quality and have a greater environmental impact. Be careful not to fall into this trap if you are looking for pure linen (more ecological)!
We hope you enjoyed this article and enlightened you. This article is the second in our saga on different textiles and their ecological impact. If you missed the first one, be sure to read it here.
---