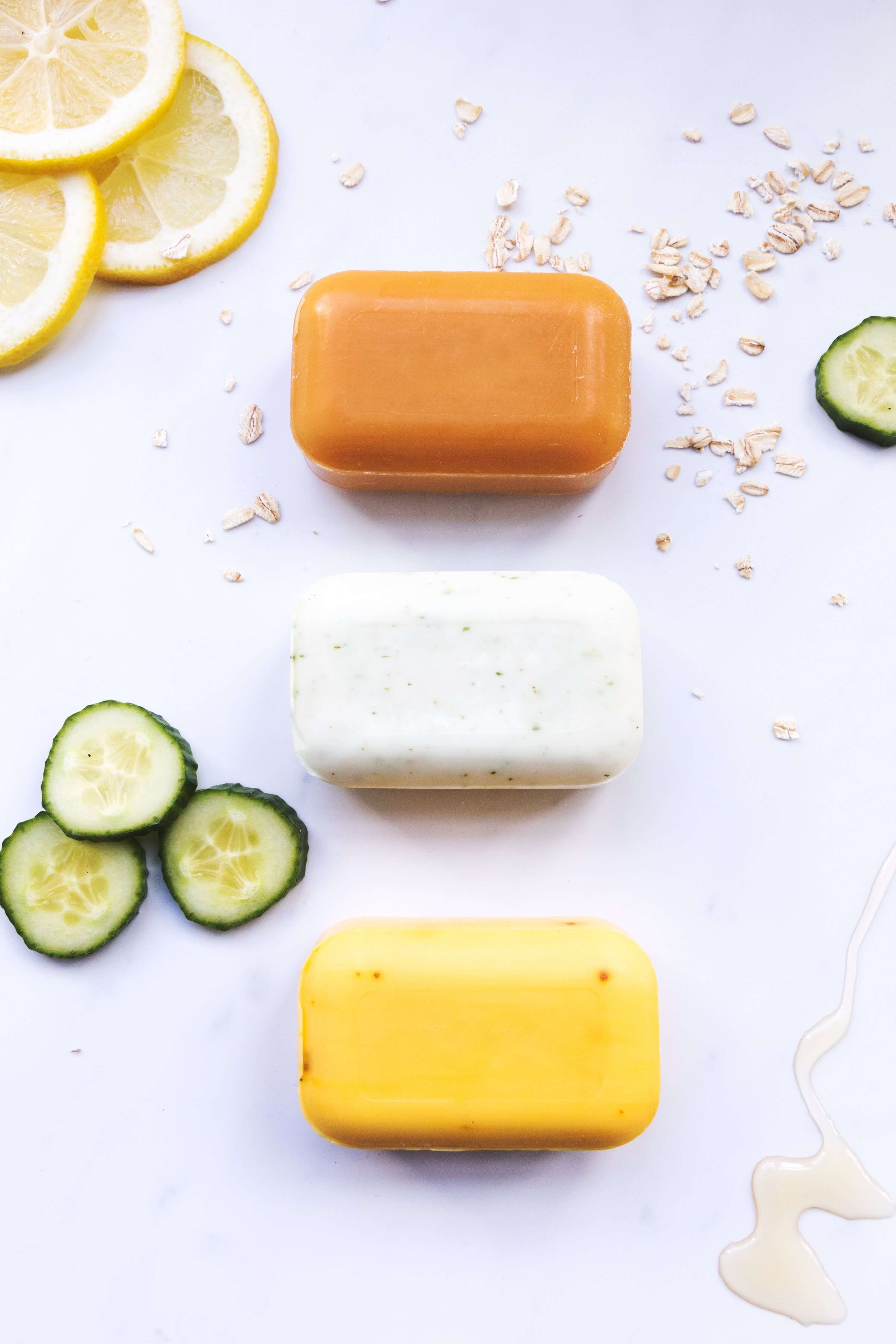 Day cream ? Body cream? Face powder ? Shampoo? Shower gel ??
In terms of cosmetics, we use it all day for all kinds of needs.
So I decided to take the day in order and start my research with the shower , and there, I found 2 schools: solids versus liquids.
Solids have the advantage of being greener and cheaper than liquids, so you can take it step by step, use products that are good for your skin first, and then, let's be crazy, go to bathroom zero. waste. Especially since solid products have the advantage of being very easy to transport.
On the soap side, there are cold or hot saponified.
The hot saponification process is faster and will result in cheaper products than those from cold saponification. Aleppo or Marseille soaps use this method, during which the ingredients are heated and mixed for several hours.
Cold saponification works with ingredients at room temperature, for the most part. Indeed, some ingredients such as beeswax or shea, for example, need to be melted to be mixed. A cold soap needs to dry at least a month, before use.
If you prefer to use a liquid shower gel, know that the fewer ingredients in its composition, the better it will be for your skin. Once again, I can only advise you to check the composition of your shower gel with the INCI list . And a product that foams little is generally devoid of certain bad substances, therefore good for your skin.
A fragrance-free and organic shower gel will be softer for your skin than a solid soap, in general.
In an eco-responsible logic, move towards refillable products, even if the bottles are quickly finished.
For my part, I opted for the solid versions, and if you have a doubt, a question, I invite you to consult the Slow cosmetics site, which always accompanies me in my daily life, and which militates for an alternative consumption of beauty.
......./........ to be continued
---