How self-examination allowed me to detect my breast cancer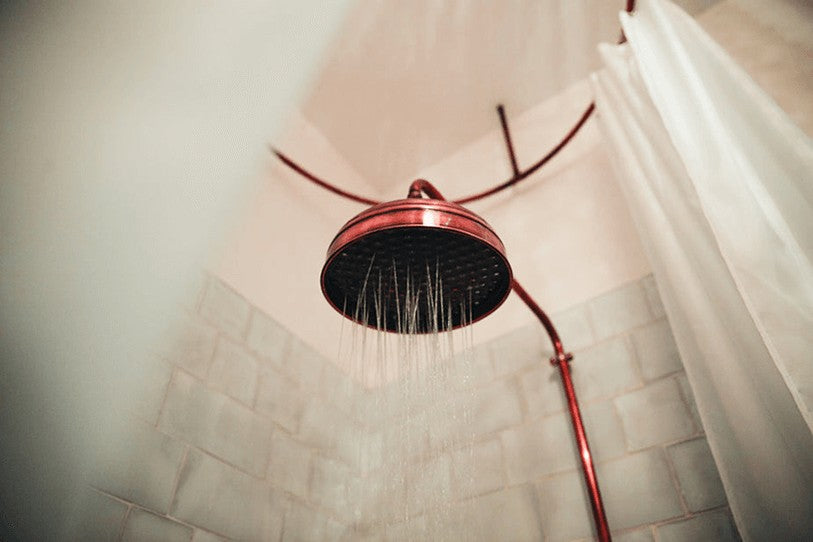 Just a shower.
In any case, that's how I imagine this moment when I go underwater on this morning in June 2016. However, after a few minutes, I feel an unusual lump under my left breast. Intrigued but not yet worried, I make an appointment with my attending physician who will send me for additional examinations. And there, the verdict falls like a cleaver: I do have breast cancer.
Looking back, I tell myself that this self-examination was a precious ally in my fight against the disease. It allowed me to gain precious weeks which turned out to be crucial in my fight against this cancer. I would therefore like to come back today to these simple but very important gestures.
When and how to carry out this self-examination?

The best time to perform self-examination is after menstruation, because the breasts are their usual size and appearance, and are less painful.
I discovered this ball in the shower, it is nevertheless recommended to perform these gestures in front of a mirror to allow you to clearly see your breasts and identify any unusual asymmetries. The idea therefore, in this observation phase, is to spot spots, crevices or redness that you have never seen before.

After this visual examination, then raise one of your arms and gently palpate the outside of the breast inward, looking for any lumps or pain. Perform a similar examination in the area between the breast and the armpit and then repeat the operation on the other breast and the other armpit. Also, don't forget your nipples to make sure they aren't sore or inflamed, for example.


If, during this palpation, you detect anything that seems unusual to you, it is recommended to consult a health professional. This does not necessarily mean that you are developing cancer, but you will in any case have a diagnosis that will allow you to rule out this possibility.
Below, a video from the Montpellier University Hospital detailing how to properly perform self-examination:
https://www.youtube.com/watch?v=El7Fr3Y2y2k
To comfort you, I advise you to use a self-examination kit:
It is a pad that is passed over the breast and the armpit, and which makes it possible to "raise" a mass, a hardening.
The self-examination pad from Medisur is a valuable aid in the practice of breast self-examination.
This medical device, accessible to all, considerably increases the sensation of touch.
The pad is made up of 2 plastic sheets (vinyl) sealed and containing a liquid (silicone), making it easier to detect breast masses and imperfections.
The purpose of the pad is to help women get to know their bodies better and be able to quickly spot any abnormalities.

It is recommended by health professionals, easy to use, washable and reusable and designed in the laboratory
You will also find below a link to a demonstration video of the pad, made with a healthcare professional:
Prevention, a good way to avoid cancer but not infallible

In addition to this routine to put in place, prevention is also a good way to reduce the risk of developing breast cancer. In particular, he advises:


- to breastfeed your children as long as possible (if you can do it). I advise you VanillaMilk if you need info.
- to practice sports regularly
- to limit consumption of products with an excess of salt or of sugar .
- to be careful with clothes composition in order to avoid any possible pollutants they may contain.
But you must also understand that, despite everything, we are not immune. In 2016, I was in good shape, I ran regularly, I walked 10km a day, with a healthy diet and without alcohol...
Suddenly, my reflection led me to my clothes and the attention – or rather the lack of attention – that I paid to their composition and the impact that this could have on my health. This is why, at Les Minettes en Goguette, we only offer clothes designed with materials such as Modal ® , SeaCell ® or GOTS cotton. Materials that really take care of your skin while preserving the planet.

To discover our collections, it's Here !
---